Kenzie Andrews, Business Gazette
Eric Gant, of Manatee Holdings, is championing a better, more sustainable,
form of aquaculture.
Eric Gant, of Manatee Holdings Ltd., knows today's aquaculture industry is facing unprecedented challenges. Collapsing fisheries, serious environmental concerns, increasing global demand for food, and protecting our coastal quality of life are just a few of the issues. "The ocean is an integrated system," explains Gant. "We are now moving aquaculture towards this model in ways that have not been done in the past. The symbiotic coexistence of different species living together in harmony on our tenures helps us to produce healthier food, for more people, with greater profit. This new strategy also helps the surrounding ecology. However government now needs to recognize that extensive, polyculture is better than the old ways of intensive monoculture."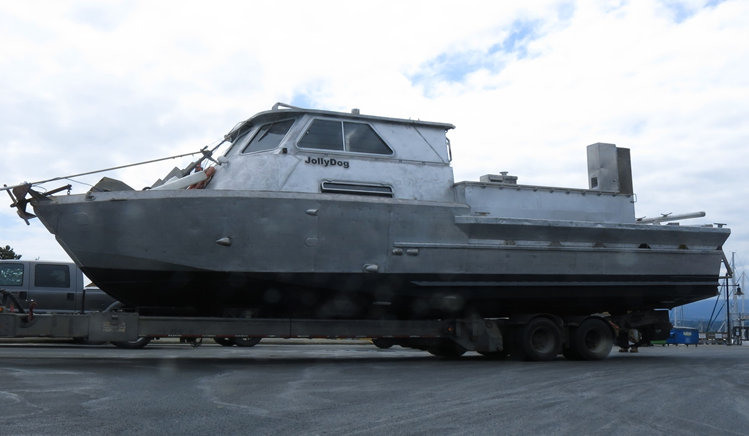 "Forward-thinking aquaculture can create sustainable methods
of food production that improve quality of life."
Better caretaking also means taking better care of the people involved. Manatee's latest boat, for example, utilizes cutting edge Nitrox for its divers. This system greatly reduces the divers' risk of decompression sickness. And the system has also been set up to enable the boat to work in complete silence throughout the day. This means that those working on the boat, and those living along the nearby shore line, are able to enjoy the pristine quiet.
When the boat leaves the grounds there is not even so much as a marker buoy left behind to indicate where the day's work ended, because the boat is equipped with the latest in DGPS, enabling the divers to return to within 10 feet of where they had been working the day before. The surface appearance of the open ocean is left undisturbed.
Forward-thinking aquaculture has the capability to create sustainable methods of food production that improve upon quality of life in ways that were not even considered just a few years ago.
Even though it is difficult to challenge the old ways of thinking, Manatee Holdings continues to be committed to help improve upon coastal quality of life.